Leather has been popular since 3000 BC. Could you ever imagine that something that dates so far back could remain cool for so many millennia?
And the hub of cool is college life! And if it is the first year or even day of college, you have to make the right first impression – not only academically but also with the right look.
How do you that?
By accessorizing right. And the requisite accessory is the backpack. Backpacks are also commonly referred to as rucksacks or knapsacks depending on which part of the globe you are in.
Backpacks have become so prominent that they enjoy a market value of 22.48 billion which is a predicated upward trend till 2023.
Out of this the consumption value for leather backpacks in Italy alone is 90741 Euros.
Top 4 things to look out for when buying a good leather backpack:
1. Make Sure it is Made of Full Grain Leather
What does full grain leather mean?
This is the real deal. This is the best you can buy. Remember, a leather backpack is an investment. A richness and character that a full grain leather backpack will achieve is incomparable.
Full grain leather literally means leather in its most natural form. Some companies use only the best leather – hand tanned from Italian tanneries – Kaizer leather bags for men and women are made only with full grain leather.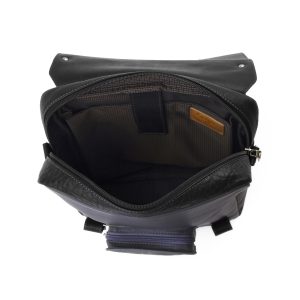 Not only the outer design but the inside design is very important. A good leather backpack is created keeping both in mind. Try and look for at least one external pocket (preferably with a zipper) to keep anything you would require for quick access eg phone. Rarely, but surely you can find a design that's a marriage between a backpack and a messenger bag. Be sure to check the Kaizer messenger bags for men section.
3. Storage Space
Never ever compromise on storage space in your backpack. What makes for a smartly designed leather backpack is not only the external look but what's inside. Just like Kaizer ladies leather tote bags, your leather backpack should be able to fit everything that you need. For example, if you need space for a 13-inch laptop, be sure that your backpack allows for it. Also keep an eye for an additional gusset – some backpacks have a pull-out gusset for your device so that it can also be carried separately. In addition, the ideal backpack should have several small pockets for paraphernalia to be optimally stored.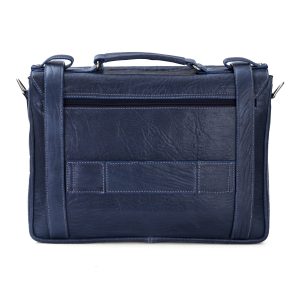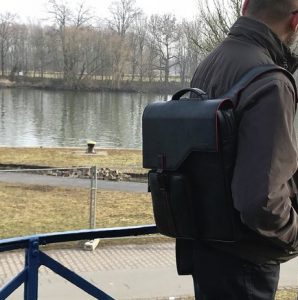 4. Environment
Leather changes texture based on the environment. So, depending on where you are using it (if you are travelling or a college campus is based in a country having extreme climate), ensure that the type of leather used in your backpack is conducive to the environment. In a humid environment, leather becomes softer as it soaks up moisture from the environment. Alternately, a dry environment makes the leather much tougher. Hence, it's always a good idea to keep your leather items in a suitable environment.