Minimalist Wallet Models For People Who Think Lesser is Better
Minimalist wallets, also known as slim wallets, are often considered to be better than traditional wallets because they offer several benefits.
One of the main benefits is that they are more compact and lightweight. A minimalist wallet typically has a minimal number of card slots, which allows it to be smaller in size than traditional wallets. This can make them more convenient to carry, as they take up less space in a pocket or bag.
Another benefit is that they can help users to reduce clutter and simplify their lives. By carrying only the essentials, minimalist wallets encourage users to only carry what they need on a daily basis. This can help to reduce unnecessary bulk and make it easier to find and access the things that are needed.
Minimalist wallets can also be more durable and resistant to wear and tear. They are often made from high-quality materials such as leather and can withstand more wear and tear than traditional wallets. This makes them a good option for those who want a wallet that will last a long time
Finally, they offer a modern, sleek and clean look. A minimalist wallet does not add bulk to your pocket and does not ruin the shape of your clothes as well as it gives a modern and sophisticated look.
Best Quality Minimalist Wallets at Kaizer
Minimalist Wallet – Credence
Credence is the solution for those looking for minimalistic wallets. It is made from genuine leather and is tailor-fitted for professional, businessmen. Credence wallet has a classy look and feel to it. Even though it is slim, it offers extra storage to accommodate any business or credit cards you might need all while fitting perfectly into your front pocket.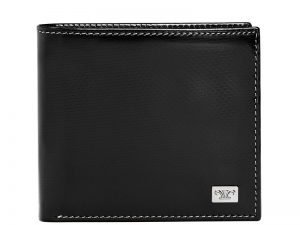 Adroit Cross Wallet
This Adroit design will be the new favorite of any minimalistic lovers. It offers a unique and stylish accessory for men. You can hand-carry this wallet rather than hide its chic look in a back pocket. Cross Wallet features full grain Italian calf leather, vegetable-tanned patina leather, metal marquee, woven lining, and tone-on-tone stitching. Full grain leather is known for for its high-quality and durability. It is the perfect wallet for those looking for not only a minimalistic style but also quality in their wallet.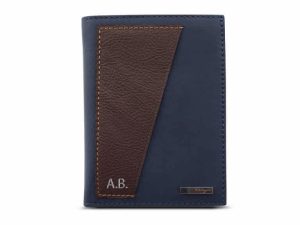 Urban Leather Wallet
The Kaizer Urban wallet has clean lines and a fresh design. It's clean and aesthetic look is perfect for a minimalistic style. It will suit any men who like simple yet cool styles. Kaizer offers this wallet that is made with best quality materials to shoppers who have a taste of fashion. It is durable which is great for benefitting you in the long run. A wallet should have a long life to accompany its owner.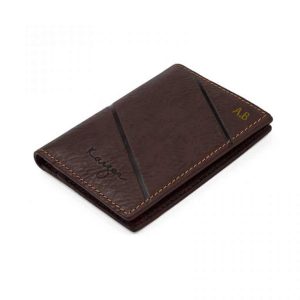 Minimalist wallets offer benefits such as being more compact and lightweight, helping to reduce clutter and simplify life, being more durable, and offering a sleek and modern look. These features make them an attractive option for those looking to upgrade their wallet. You can find the best options to change your current wallet to a simple yet elegant and minimalistic wallet at Kaizer. Wallets made from high-quality leather materials should be your pick because they will last longer. Leather goods are an investment, which is why they should be top quality like full grain leather.
You can visit our Dubai store for a personal shopping experience, or simply check www.kaizerleather.com if you like the comfort of shopping online.