In character, in manner, in style, in all things, the supreme excellence is Simplicity.
~ Louis Raphael
Corporate culture is changing. And messenger bags are fast becoming a part of that culture. You can buy messenger bags in Dubai from Kaizer or buy mens messenger bags online from their website on www.kaizerleather.com. Earlier messenger bags were associated with only a few people carrying them. Now, laptop bags have become synonymous with messenger bags and their usage has become even more popular. In fact, according to Grand View Research, "The global laptop messenger bags market size was valued at USD 496.5 million in 2019 and is expected to grow at a compound annual growth rate (CAGR) of 3.1% from 2020 to 2027."
Additionally, men are becoming increasingly aware of the way they carry themselves and their overall look. Consumers of accessories are becoming very fashion conscious making laptop bags not only functional but also a statement. Therefore, it becomes very important to be able to pick a bag that looks good and does it's job very well.
Kaizer bags and accessories are handcrafted in pure Italian leather using veg tanned leather from local tanneries in Tuscany, Italy. These sustainable beauties are designed keeping practicality at the core while enhancing aesthetics with an edge or a classic piece, depending on the collection referred.
Our top picks for messenger style / laptop bags / backpacks:
Cavalry Messenger Bag
The Cavalry Crossbody style messenger bag is favourite among all age groups – whether you are a business traveller or in the arts or a university student, this one can complete the look for every avatar.
It has a double gusset, large zippered pocket on the inside and an additional front pocket.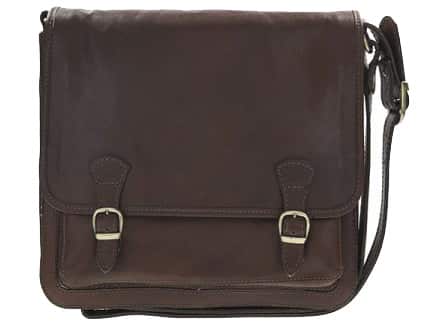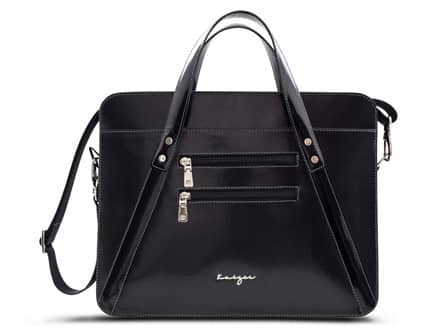 Adroit Laptop Bag
The Adroit bag is the most impressive laptop bag. It is available in stunning colours and combinations, has various storage pockets both on the inside and the exterior of the bag. It also has a handle as well as an adjustable shoulder strap making it the most classy and functional bag.
Insignia Backpack
The functionality of a classic backpack but in leather – It doesn't get better than this! The Insignia Backpack is a favourite among all ages for both men and women as the go to rucksack for travel, back to school or for every day use.
The bag has a single cushioned handle, front pocket with a 3cms gusset and a zippered pocket at the back.
It also contains an additional pull out sleeve.