Discover These 3 Messenger Bags for a Better Experience
Messenger bags are a popular choice for work, school, or everyday use because of their convenience and functionality. Mens leather messenger bags can enhance your experience by allowing for hands-free carrying. This makes them ideal for carrying heavy loads or for activities that require the use of both hands. Many of them are made from water-resistant or waterproof materials, making them suitable for use in all weather conditions. Messenger bags come in a variety of styles, from classic and professional to modern and trendy. This allows for a personalized look that suits your personal style. We gathered our top 3 models for messenger bags for men that are well-suited for different expectations.
Top 3 Messenger Bags at Kaizer That Will Bring You Both Function and Style
Statesman Business Bag With Snap Closure
This bag is popular among all ages, any man can benefit from Statesman Business Bag whether it is for business, school, or travel purposes. It is durable for rough uses which show its resistance to wear and tear. It provides maximum functionality thanks to its detailed design. It has features such as a single handle, double gusset and additional front pocket, full front flap for added security. It has a large zipper pocket on the inside and 2 mid-size receipt pockets. It also offers a storage kit with provision for cell phones, 3 credit card slots, and 2 mid sized receipt pockets. These features are everything anyone needs in a messenger bag plus it is leather!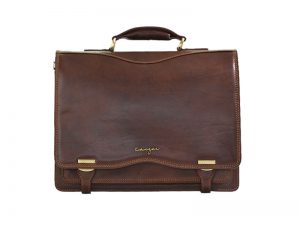 Business Leather Bag
The style of this bag is classic. It will become a timeless piece in your wardrobe. It is perfect for every occasion but the solemn look it provides to its owner is especially ideal for business purposes. The use of genuine hand tanned vegetable leather with a glossy finish is what makes this bag so trendy and stylish! The main gusset is secured with a zipper which means your essential items are protected from falling out. It has an inner zippered pocket for extremely important items such as cell phones or other small products. The cloth lining used for the interior of this bag gives the superior quality to it. You can invest in this messenger bag if you are looking for something you can use for many years.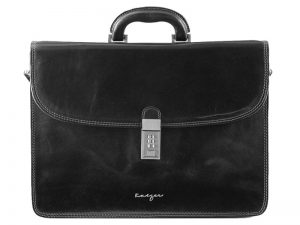 City Messenger Bag with Magnetic Snap Closure
This bag is an all time favorite, especially for travel purposes. It is suitable for rough uses which means it is resistant and durable for any wear and tear. What makes this bag so special is that it is made with pure craftsmanship. Its various pockets and gussets provide maximum functionality. Functionality is one of the most important assets a Messenger bag should have. This bag is perfect for travels that need carrying lots of items. It has a spacious interior with 2 Medium-Sized zippered front pockets and 4 medium document pockets. The zipper pockets on the inside make organizing stuff so much easier. The magnetic snap closure feature is great for protecting the items inside the bag. You can travel with this bag and be exposed to many rocky rides but your items still won't fall out from the bag.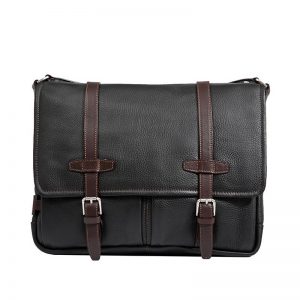 Messenger bags can provide a better experience by offering a convenient, functional, and stylish way to carry your essentials around. If you will be using the bag for multiple occasions, such as both work and leisure, you can choose a color that can be used in both settings at Kaizer. You can explore more options in order to find the perfect leather messenger bag that will be suitable for your needs at our Dubai store or simply at www.kaizerleather.com