Elevate Your Style With The Touch of a Fashionable Bag
A fashionable bag can be a great way to elevate your style and add a touch of personality to your outfit. There are many different types of bags to choose from, each with its own unique look and feel, that can be tailored to match different styles and occasions.
One popular style is the leather handbag. Leather handbags are often considered to be stylish and sophisticated, and can be worn for both formal and casual occasions. They can come in a variety of different designs, such as totes, crossbody, shoulder bags, and satchels.
Another stylish option is the statement bag. These can be made of various materials, such as straw, canvas, or leather, and can come in a variety of designs. They are usually bigger and more eye-catching than other bags and can be used to make a bold statement with any outfit.
Finally, clutch bags are also a fashionable option, and are perfect for formal events or a night out. They are small, compact, and easy to carry, and they can add a touch of elegance and sophistication to an outfit.
Explore Soiree Leather Bag Collection at Kaizer
This collection has the fashionable, stylish touch you need. You can carry these bags as a statement piece with their bold design or the star piece of your formal dinner outfit combination.
Soiree Clutch
The epoxy imprinted leather will complete the look of every outfit. The feel of it can be considered as the softest leather clutch, you will feel like holding a cloud in your hands. It is made from Full Grain Soft Calf Leather. This leather is made from the top most grain layer of the hide which is the most durable and strong part. It is considered to be high-quality and durable which makes it resistant to wear and tear.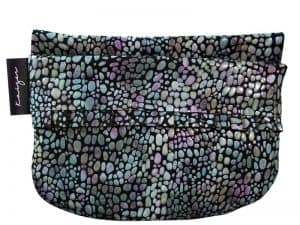 Soiree Hobo
The Soiree hobo is true to its name which means it is made from hobo genuine leather bag with a special epoxy imprint. It is a type of shoulder bag that is made from real leather and shaped like a crescent moon. It is made from high-quality leather which is a strong and long-lasting material. This bag is versatile and practical, with enough room for everyday essentials, and can easily complement a casual and bohemian look. Its genuine leather material improves over time as it develops a patina, which can add character and charm to the bag. Its interior is so spacious which is great for those looking for a big bag that can fit all the necessary items.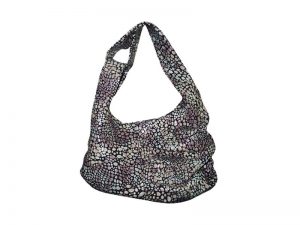 Ascot Tote Bag
This tote bag is from the Ascot collection. If you want to explore more options in this collection, visit Kaizer. This tote bag has an exclusive contour patina leather which means it has been shaped and molded to fit a specific design, and also has a patina finish. It can be worn as a sling bag or carried on the arm.  This bag's material has a natural aging process that leather goes through over time. As the leather is exposed to sunlight, moisture, oils, and other elements, it develops a unique and attractive coloration and surface texture.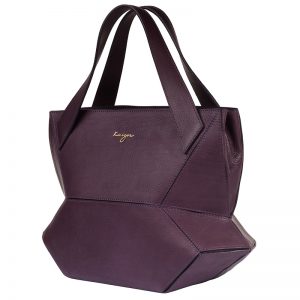 Shadows Leather Handbag
This leather tote uses three different colors to form a unique leather pattern. Its distinctive design is great for making it a statement piece. It brings a touch of color as well as its pretty look. It is made with genuine calf leather that is ethically sourced, it is hand sewn for durability and to incorporate an adept style. It has an additional inner zipper pocket for additional security. This bag provides both function and style for any woman.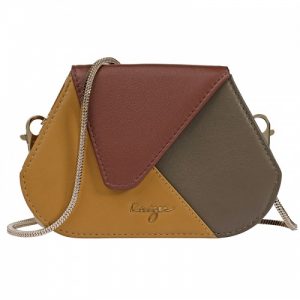 You can visit our Dubai store to explore more about the fashionable bags we offer or simply visit www.kaizerleather.com