Audrey Hepburn, with her leather travel bag in hand, said it well. To loosely paraphrase the above, when in doubt, pick Paris!
According to statista.com the global revenue for the travel and tourism industry will be an estimated 396.37 billion U.S. dollars in 2020 – a decrease of around 42.1 percent from the previous year. But, people are getting ready to travel again though the way the world now travels has changed this past year.
Another big change is that while purchases remain intrinsically offline, there has been a huge shift to buy leather travel bags online, as well. But where and how do you buy travel bags?
Where to buy leather travel bags (even online) – Kaizer handcrafts luxury bags and accessories in genuine veg tanned Italian leather. The leather is sustainable and designs while extremely practical are chic and classy giving them a luxurious look and feel. Visit www.kaizerleather.com to buy travel bags from Kaizer online.
How to buy the
Right Leather Travel Bag?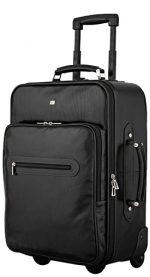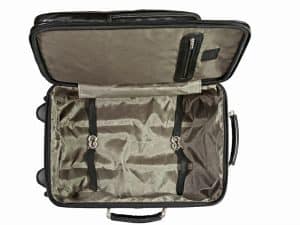 Space – organization and functionality
This should always be on top of the list while purchasing any travel bag. Aesthetics aside, functionality of the bag should be foremost. Take a look at the Statesman Cabin Trolley bag. It has zippered pockets on the outside, foot studs to securely place it horizontally and a sturdy handle. The inside of the bag is lined with fabric and has depth and holding spaces like any good travel bag.
Balance – Look & Value
One without the other is a futile spend. Any bag that you purchase should look great, no doubt. But, the bag should also be value for the money spent. Therefore, leather bags fit the bill perfectly. Leather automatically makes the bag look luxurious which is why it makes for a great travel accessory investment.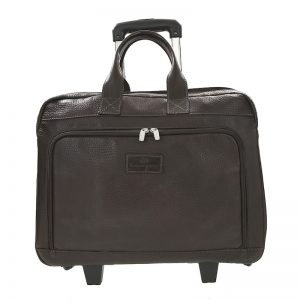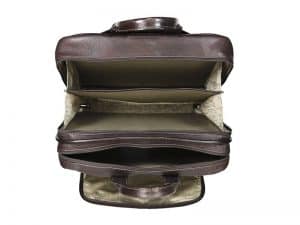 Resilience – Reliability and durability
The material with which the bag is bag is of utmost importance. Leather is known as a highly durable and strong material which makes it perfect for travel bags. Furthermore, when leather is used well (but definitely carefully) it gets better with the passage of time. Additionally the size of the bag matters. A compact bag which is able to offer optimum space (even by way of many compartments) is better to buy than a fancy looking bag lacking this basic functionality.
We do hope this makes your search for the best (leather) travel bag easier.
To end with, a thought by Tourwriter, "If you spend too much time looking at the storm, you might miss the sunshine." So start looking for your travel luggage here.