Choose from our Men, Women and Travel categories
The Statesman Overnighter Trolley bag is the perfect carry on bag for business and pleasure travel. The luxurious handcrafted Italian leather and bag make it stand apart. All this without a compromise on all the functionality every good travel carry on bag offers. Dimensions: 46(w) x 32(h) x 25(d) cms Available Colors –Black Made in Italy
The Ascot collection leather tote is uniquely designed that's trendy, making it a
patina leather
bag that can be used in the day as well as an evening bag.
SKU: 
KI2021
The Kaizer Urban
leather backpack
has clean lines and and a fresh design. It is extremely popular as a back to school rucksack and with those associated with the arts. The unique red edge on the Urban backpack gives it a fun pop with
patina leather
.
SKU: 
KZ1362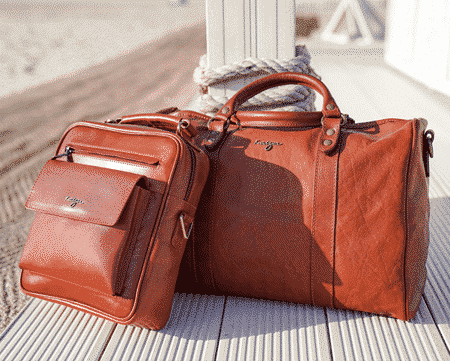 Breathe. So does leather.
Your Kaizer bags and accessories
are handcrafted in the finest Italian sustainable and veg-tanned leather.
THE STORY BEHIND OUR 12 YEARS OF JOURNEY
Kaizer Federal and his passion for leather are what brought about the brand.
At Kaizer, design takes center stage. We move away from traditional bag design, bring together various art streams from architecture, Product design to fine arts, to create interesting art pieces.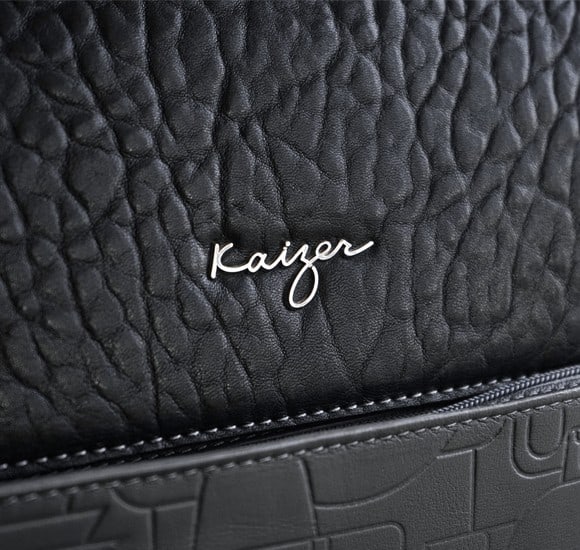 Bestsellers in the Wittet Croco Collection
A must have handcrafted laptop bag made with genuine hand-tanned vegetable leather with a glossy croco finish.
Kaizer Leather offers the best options for men's Italian leather bags. Kaizer uses good quality leather for all its products. You can buy their leather bags for men online also. It has an awesome collection of both women's and men's Italian leather bags. You must try it once.
I bought a mens leather cross body bag from Kaizer Leather and very impressed by the quality and the fair price. Never knew i would find such a vast collection of mens leather cross body bags online. Planning to buy a mens cross body laptop bag to gift to my son, from them.
ماشاء الله كواليتي وجودة عاليه جدا والاسعار جدا معقولة .، انصح فيهم وبقوة 100%


من ناحية التعامل والجودة
جودة صناعة المنتجات عندهم تضاهي جودة العلامات التجارية العالمية ,. شخصيا من أفضل محلات الجلود
Read everything about leather bags and accessories
Our team constantly updates the Kaizer blog with everthing related to leather bags and
accessories-trends, maintaining, information pieces and lots more.
It's essential to keep your wallet clean because it can affect the quality of your credit cards. If you have dirt, food, or anything else that could potentially damage the card, it will be harder for you to get a...
A cross wallet is an excellent accessory for those looking to carry their money and cards more stylishly. The most popular wallets in the market come with a large fold-over flap that goes over another smaller zippered compartment. This means...
Kaizer Clutch bags are one of a kind and while most clutches do not have a strap, Kaizer clutches do. The Kaizerleather men bags are designed in solid colors to be functional yet trendy. Each clutch bag is handcrafted keeping...
Sign up to get emails and stay updated
on new collections, offers etc.