Character of Leather- Leather Patina
Patina is the natural layer of oils that develops on full grain leather and is a sign of high quality. It is merely a manifestation of the natural aging process and is desired by many for its individual and 'lived in' nature. The patina of your Kaizer products –
leather wallets
,
leather handbags
– tells a unique story.
Beauty of Natural Leather
Natural creases while folding leather while handcrafting a
leather bag
or accessory is the creasing of the patina.
Hence, no two genuine leather products, even the same
leather minimalist wallet for men, can be the same.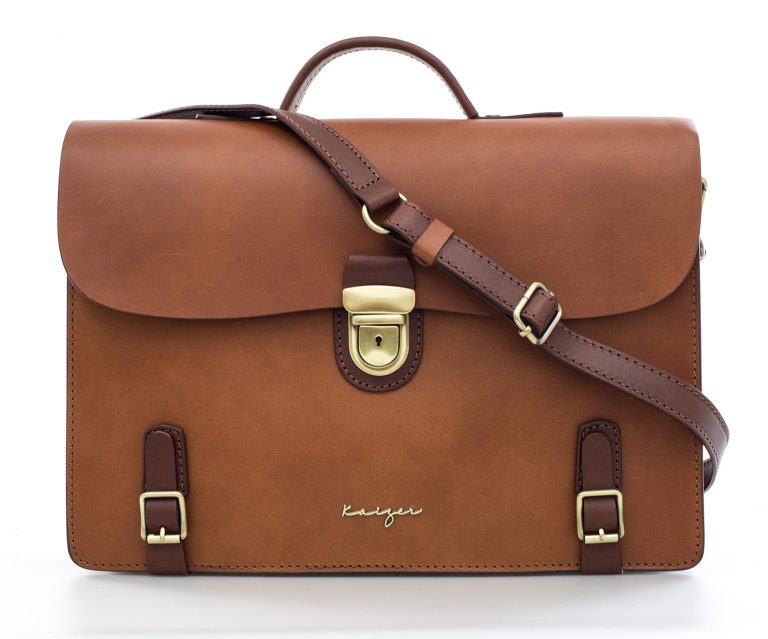 Slight scratches on the patina are natural to observe and actually
enhance the character of authentic leather.
Each leather bag and leather wallet develops
a personality of its own,
usually derived from its owner. For instance, your genuine leather wallet
will start fitting better
in the palm of your hand with continual usage.
The patina fades naturally as the authentic leather product ages creating patches that are dark and slightly lighter depending on natural fading. Hence, the age old adage saying a genuine leather handbag or leather wallet gets better / softer with time.
Best Selling Leather Products
A classic business bag for the classy man. The Insignia collection bags give the quintessential leather rugged look but with the panache for the new age business person. The bag's signature embossed design makes the business bag a class apart. Single cushioned handle, front pocket with a 3cms gusset, zippered pocket at the back. Double gusset, central divider, removable laptop sleeve, zippered pocket on the inside with credit card holder, pen holders *4 and medium sized pocket. SKU: KZ1287
This leather tote uses three different colors to form a unique pattern that befitting an even more distinctive design contour bag. SKU: KZ2218
The Infinity wallet is a men's genuine leather wallet & Money Organizer (without money clip) handcrafted in premium quality full grain veg-tanned leather.
The Infinity Leather Wallet for Men is available in the UK (in 7 business days) and in UAE (in 3 business days).
Double Billfold:
6CC; double stitch in gray
SKU:
KZ550
The Ascot collection
patina leather
tote is uniquely designed that can be worn as a sling bag, backpack and used as a clutch.
SKU:
KI2022