Top 3 spaces to look out for in a good Back to school backpack bag Remember the rush of excitement at the beginning of a new academic year?
December 2019, when the pandemic struck the world, the first one's to get affected were schools and hence students. At an age where social skills are just forming and kids want to interact with their peers, they were made to remain in a state of a lockdown for nearly 5 months. It completely dampened the spirit of every school, college and university going person.
But, as people adjust themselves to the #newnormal, the excitement of back-to-school is slowly creeping in. Schools, colleges and universities are showing signs of getting students back on campus.
And with that comes the sweet peer pressure 🙂
Whether you are part of the geek squad Venn diagram of back-to-school or one of the cool kids, accessories are on the radar.
Carrying the right bag not only that looks chic and trendy but also that has all the functionality that you need to fit in the paraphernalia for grad school.
Spaces to look out for in a good Back to school backpack bag
Device alert! –
Whether you use a tablet or a laptop, ensure that you have a dedicated compartment (or gusset, if you want to sound that you know your bags ) for it. This will guarantee that the device remains free from scratches and other damage. Additionally, if you are the forgetful type, the empty pocket will remind you to carry your device!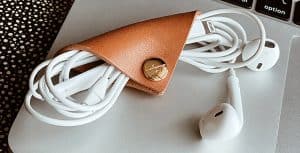 Cable enable –
With your device, you obviously require a charger with comes with its cables. Try and get a bag that has several smaller pockets to house these. Kaizer goes a step further. All that lovely sustainable leather that we use to handcraft our bags doesn't go to waste. We've used those to create these gorgeous cable organizers to further systematize your backpack.
Outer pockets –
Get a backpack or a messenger bag, whatever suits your personality with at least one out zippered pocket. This will allow you the freedom to have quick access to anything that you frequently pull out without actually opening the bag.
While the world waits to return to the normal, savour the back-to-school experience will full gusto! If you haven't already prepared, visit www.kaizerleather.com for the best options for handcrafted pure sustainable leather backpacks and messenger bags that are perfect for back-to-school.