Why Sending Corporate Gifts To Your Clients is a Good Investment
Corporate gifts Dubai are an excellent way to show appreciation to your clients, and they can have a positive impact on your business. When you send a thoughtful gift to a client, you not only make them feel valued, but you also strengthen your relationship with them. Let's explore the reasons why sending gifts to your clients is a good investment for your business.
Shows Appreciation
Sending a corporate gift to your client shows that you appreciate their business and that you value their relationship. This can create a positive and long-lasting impression of your company in their minds. The gesture can help to build trust, respect, and loyalty with your clients, which can lead to repeat business and referrals.
Differentiates You from Competitors
Sending corporate gifts can also help to set you apart from your competitors. In a crowded marketplace, it can be difficult to differentiate your company from others that offer similar products or services. By sending a thoughtful gift, you can stand out from the crowd and make a lasting impression on your clients.
Strengthens Relationships
Gift-giving is a great way to strengthen relationships with your clients. When you take the time to send a gift, it shows that you are invested in the relationship and that you care about the client's success. A strong relationship can lead to open communication, trust, and a deeper understanding of the client's needs, which can help you to provide better service and products.
Increases Brand Awareness
Corporate gifts can also help to increase your brand's awareness. When you send a gift, it often includes your company's logo or branding, which can help to increase brand recognition. The client may use the gift in their office or share it with colleagues, which can lead to increased exposure for your brand.
Encourages Repeat Business
By sending a gift, you are showing your clients that you value their business and that you are committed to their success. This can encourage them to do business with you again in the future. A happy and satisfied client is more likely to become a repeat customer and refer your business to others.
Improves Customer Satisfaction
Corporate gifts can also improve customer satisfaction. When you send a thoughtful gift, it can create a positive emotional response in the client. This can lead to increased satisfaction with your company and a higher likelihood of recommending your business to others.
How to Find Corporate Gifts That Will Leave an Impression
When choosing a gift, it is important to consider the client's preferences, interests, and needs. A thoughtful and personalized gift can have a greater impact than a generic or impersonal one. By investing in corporate gifts, you can create a lasting impression on your clients and build long-term, successful relationships.
Leather items are always a good option for corporate gifts as they are timeless, durable, and sophisticated.
When choosing a corporate gift, it's essential to consider the recipient. What are their interests, hobbies, and needs? What are their preferences when it comes to style, color, and material? Knowing these details will help you select a gift that they will appreciate and use. For instance, a leather wallet might be a great gift for someone who values functionality and style, while a leather passport sleeve might be more suitable for someone who travels frequently.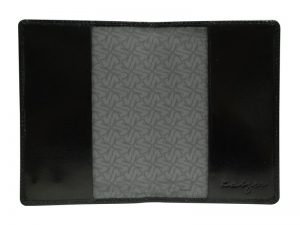 Choose quality over quantity
The quality of the gift you choose is essential, especially when it comes to leather items. Cheap and low-quality leather items might be tempting due to their lower price point, but they are likely to fall apart quickly and won't leave a positive impression on the recipient. Instead, invest in high-quality leather items that will last for years and remind the recipient of your company's thoughtfulness.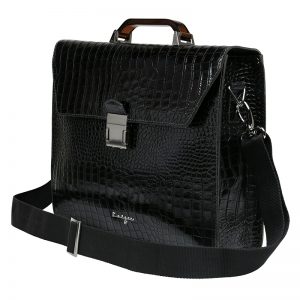 Adding a personal touch to a corporate gift can go a long way in leaving a lasting impression. You can personalize leather items such as wallets, business bags, and passport sleeves with the recipient's name, initials, or a message that is meaningful to them. It shows that you took the time to select a gift specifically for them and adds a unique and memorable touch.
The occasion for the gift can also influence your selection. For example, a leather business bag might be the perfect gift for a new employee who needs a professional bag to carry their laptop and work materials. Alternatively, a leather passport sleeve might be more appropriate for a client who has just closed a big deal and is planning a vacation to celebrate.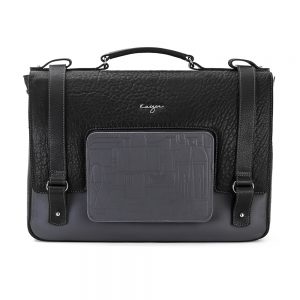 When selecting a corporate gift, it's important to stay on-brand. The gift should reflect your company's values, style, and personality. Leather items are a classic and sophisticated choice that can fit well with many different types of businesses. If your company has a specific color or logo, consider adding it to the gift to reinforce your brand identity.
Generating Positive Word-of-Mouth With Corporate Gifts
In today's competitive business environment, generating positive word-of-mouth can be a powerful way to increase brand awareness and improve your company's reputation. One effective way to do this is by using corporate gifts.
Here are some ways in which corporate gifts can help generate positive word-of-mouth:
Stand Out From Competitors: By providing unique and thoughtful corporate gifts, you can differentiate your brand from competitors who may not be investing in this kind of personal touch. This can make a lasting impression on the recipient and create positive word-of-mouth.
Increase Brand Awareness: Corporate gifts are often used in public settings or in the workplace, such as on a desk or in a meeting room. This means that your brand logo and message are constantly visible, which helps to increase brand awareness and create more opportunities for word-of-mouth recommendations.
Create a Positive Association: Corporate gifts can be designed to be both practical and fun, which helps to create a positive association with your brand. When individuals use or enjoy their corporate gift, they are more likely to associate these positive feelings with your brand, which can lead to positive word-of-mouth.
You can explore our high-quality leather goods that are absolutely perfect for corporate gifts. You can check our Dubai store or simply at www.kaizerleather.com