Turning 30! Show Your Women How Cool Being 30 is, with These Birthday Gift Ideas
Turning 30 is a significant milestone in a woman's life. It marks the end of the twenties, which are often considered the "fun" years, and the beginning of a new decade that can be just as exciting and fulfilling. While some women may feel apprehensive about reaching their thirties, there are many reasons why hitting 30 is actually pretty cool.
Turning 30 can be a time of exciting new adventures and opportunities. Many women in their thirties may be planning to start families, travel to new places, or embark on new career paths. They may feel more secure in their personal lives and more confident in their abilities, which can open up a world of exciting possibilities. Finding a special birthday gift is especially very important for the woman in your life who is going to be turning 30. Let's see our suggestions that will make her feel truly special.
4 Birthday Gift Ideas to Make Your Loved One's 30th Birthday Even More Memorable
Whether you're looking for something fun and quirky or sophisticated and elegant, there are plenty of gift ideas to make your loved one's 30th birthday even more memorable.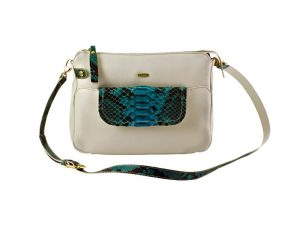 Melange Bag
Leather Handbags
Stylish ladies leather handbags are a great gift idea for any woman, and especially for a 30th birthday celebration. You can choose a classic tote or a crossbody bag in a trendy color or style. Leather handbags are durable, functional, and versatile, making them a gift that will be cherished for years to come.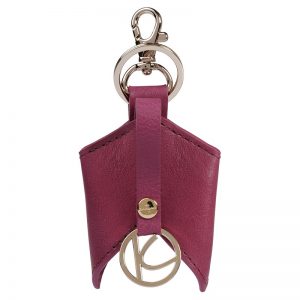 Ascot Keyfob
Travel Accessories
For the adventurous woman who loves to travel, consider gifting her with some practical travel accessories like a passport holder, luggage tag, or a stylish weekender bag. These gifts are not only functional but also show that you support their wanderlust spirit.
Allure Wallet
Leather Wallet
A high-quality leather wallet is a perfect gift for a woman turning 30. You can choose from a classic bifold or trifold wallet or a sleek and modern minimalist wallet. A leather wallet not only looks stylish, but it's also a practical gift that she can use every day.
Why a Thoughtful Gift is Important for Your Loved One's 30th Birthday
Gifting a special birthday gift is important, especially for women who are turning 30, because it is a significant milestone in their lives. Women at this age are usually at a pivotal point in their lives, where they may have accomplished a lot, but they still have a long way to go. They may be starting their careers, building their families, or still figuring out what they want to do with their lives. This is why it is essential to make them feel valued and appreciated on their special day, and a thoughtful gift can do just that.
It shows that you care: Gifting a special birthday gift shows that you have taken the time and effort to choose something that she will love and appreciate. It is a way of showing that you care about her and that you want to make her feel special on her big day.
It marks a milestone: Turning 30 is a milestone in a woman's life. It is a time when she is no longer in her 20s, and she is now entering a new phase in her life. Gifting a special birthday gift is a way of commemorating this special moment in her life.
It boosts her self-esteem: Receiving a special birthday gift can be a significant boost to a woman's self-esteem. It makes her feel valued, appreciated and loved. It also gives her a sense of confidence and reassurance that she is on the right track in her life.
It strengthens your relationship: Gifting a special birthday gift to your woman who is turning 30 is a way of strengthening your relationship. It shows that you understand her and that you are willing to put in the effort to make her feel special. It can help to build trust and deepen the emotional connection between you.
To find out more about the options for the special gift you want to get, come visit our Dubai store or simply visit us at www.kaizerleather.com