No More Losing Cards in a Bag, Explore the Card Holders
A card holder is a small and compact wallet that is designed specifically to hold and organize cards, such as credit cards, debit cards, ID cards, and membership cards. It is an ideal solution for people who want to carry the essentials only and are looking for a more convenient and efficient way to carry their cards.
Card holders come in a variety of designs and materials, and can be used to hold anything from a single card to a few cards, depending on the design. Some are simple sleeves or pockets that can hold one or two cards, while others are more complex and have multiple card slots or compartments.
One of the main benefits of using a card holder is that it can help to reduce clutter and simplify your life, as you only carry what you need. With no more excess cards and cash floating around, you can have a more organized and efficient way to carry your cards.
Additionally, card holders are usually small and slim, making them easy to carry in a pocket, purse, or bag. They are also made from durable materials like leather and RFID-blocking materials which can help protect the card from electronic pickpocketing.
They also can add a touch of style and elegance to an outfit. Some card holders come in different colors, patterns and materials, which can complement an outfit and make it more fashionable.
Kaizer Offers The Best Cardholder Options
Rhetoric Cardholder
The Rhetoric Cardholder is a vibrant and fun collection for the inner diva in you. It has different, colorful options for every woman to choose the best color for their style. This cardholder womens favorite choice. Don't get scared by its small size, it can comfortably accommodate six cards and additionally has two receipt pockets. It is made from full-grain Saffiano textured Italian calf leather which is a type of leather that is made from the top layer of the hide of a calf and has a specific textured finish known as Saffiano. Saffiano textured leather is a type of leather that has been treated to give it a cross-hatch pattern which makes it resistant to scratches, scuffs and stains. The gold plated signature plaque brings this cardholder an elegant look.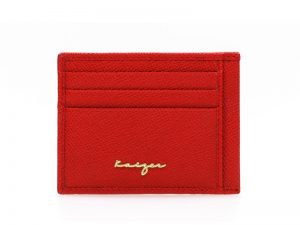 Ascot Cardwallet
The Ascot Cardwallet captures a classic wallet style with a chevron pattern. It is a trendy classic with 4 different color options. It is made with genuine calf leather which is not only known for its durability but it is also known as the highest quality leather material. It has Single long gussets that can even hold large bills. It has rust-proof hardware to match the durability of leather. Ascot Cardwallet can accompany you for a long time thanks to its quality and durability.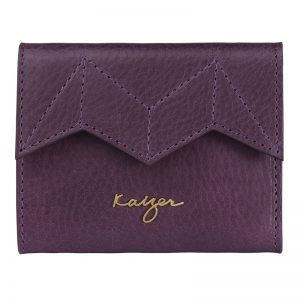 Adroit Cardholder
Adroit Cardholder is simple yet made with unique craftsmanship. It is made from patina leather which is great with the durability it provides. It can hold 5 cards plus has 2 receipt pockets, hence don't get scared because of its tiny size. It has 3 different color options that you can choose from. This minimalistic cardholder is made to suit any women's needs.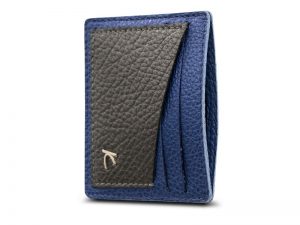 Cosset Coin Purse With Cardholder
This style is fully functional because it is not only a cardholder but also a coin purse. You will only need this wallet to carry all your essentials; keys, coins, bills, and plastic cards. While it is extremely compact, you will be surprised at how much it can hold. It has 4 credit card slots, hence it offers a spacious interior. This model is great for women who want to carry a small wallet but also need a lot of space in it to carry all the necessary items.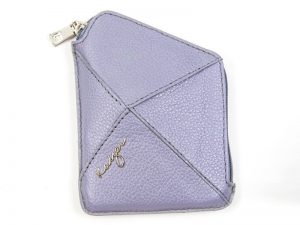 You can visit us at www.kaizerleather.com or at our Dubai store to explore more of the best cardholder options.