We are in the 21st century. But as Shakespeare has been rightly saying since the age-old times – "Clothes make the man". Today, men take their fashion as seriously as women do. According to fashions.com "The UK men's clothing market alone is now worth £15bn a year and is expected to grow 11 per cent over the next three years in the UK and almost 14 per cent globally." There is talent in even dressing up when a man is dressed down. A classic look, a dapper look is drastically different from the multi-coloured, scream-out-loud eccentric fashion statement. But, it is a bold statement nonetheless. The trick in getting any look right is accessorizing right. In today's metro-sexual times, there are more than enough opportunities and options for men's accessories. It doesn't stop at the necessary belts, wallets, cardholders, money clips, caps and hats, ties and pocket squares. But, then they're that – the absolute essentials of luxury for everyday dressing. Let's take a closer look at the options within some of the accessory choices.
The function of a business bag is to communicate just that – the seriousness of conducting business. Therefore, pick one which is functional for sure. But never compromise on the look of the bag. Whoever said that one had to be boring or lackluster to be efficient? We particularly like the City Document Case from Kaizer leather bags. If you wish to buy branded leather bags in Dubai, we highly recommend Kaizer.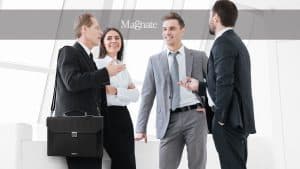 This kind is typically for the young and young at heart. Usually seen attending events associated with the arts, the backpack or cross-body is a versatile genius for the wanderlust. A good backpack or cross-body can usually be called out as on which is designed with fun but has a lot of zippers and pockets to house paraphernalia.If you wish to shop for leather bags in Dubai, you can shop for them online. Usually, brands ship across all GCC countries and sometimes even worldwide for free.
Do we really need to say more?
We've seen that wallets can come in different finishes (matte and glossy), textures – (plain or croco etc.), and in a combination of colour (blacks with brown or blues) making the simple wallet and interesting piece of accessory. But, a quick word about wallets, if you are looking for men's leather wallets in Dubai, there are may choices. However, we urge you to ensure that when you are buying wallets and if you want genuine leather wallets then pick from a pure Italian leather selection.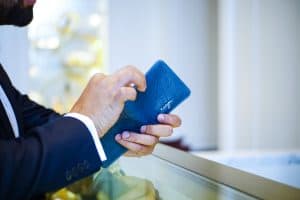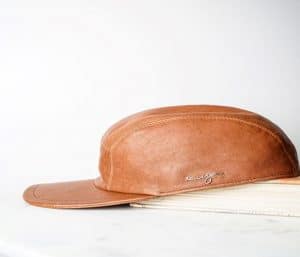 For sport and for pleasure a cap can be the ultimate style statement. And when you chose to wear leather hat or cap that statement is accentuated multifold. Usually associated with outdoor sports like yachting, fishing, cowboy activities – more tactile events, it is also associated with the elitist golf. Did you know – today, golf is enjoyed by 24 million Americans who play 465 million rounds whereas New Zealanders play around 5 million rounds annually.
Buckle and strap – you would think what's the big deal about a belt? Wearing a good belt is the biggest deal of all. A genuine leather mark on a belt is of utmost importance. Working with just two parts in belt, it makes it even tougher to find a really good belt. Look out for these signs – Buckle – Usually chrome plated in gold or silver, the buckle should carry the brand name very subtly on it. If it's an interchangeable belt, check from proper functionality. Strap – If buying a leather belt, it is non negotiable to buy only a genuine Italian leather belt. We've seen some great designs at Kaizer – they try various combinations of texture and colour. Additionally, Kaizer uses handcrafted pure Italian leather for all their belts and accessories.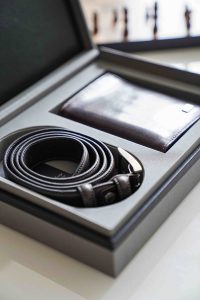 In conclusion, an education in style is something we should all strive for – men and women alike. According to Harper's Bazaar "Style is a way to say who you are without having to speak". How can we not agree!