"I would rather own a little and see the world than own the world and see a little of it." ~ Unknown
If you live by this mantra and are a wanderlust at heart, you have to read on.
Travel opens your mind to a world of opportunities – you soak in different cultures, different local habits and most of all you are privy to a host of local fashion made from local raw material. Kaizer creates handcrafted leather bags for women and men and accessories as well, uses local artisans who hand-tan Italian leather and have been doing that for generations.
These local designs and raw material then go on to become worldwide fashion trends as one traveller carries a little bit of that culture of the small town back to his home country. Travel is infectious like that.
With travelling become so easy, the handbags for travel have bitten all and sundry. Whether you are a family travelling for the holidays or a couple taking a break, someone travelling for work or just going back on a long weekend, it's all happening in the now.
Here are some travel statistics that will surprise you. Did you know that more than 60% of U.S. travelers would consider an impulse trip based on a good hotel or flight deal? In fact, 38% of bookings are made on the same day or two-days before a trip, 53% are made within a week of a trip, and just 19% are made in advance.
If you are one such impulsive traveller, you have to have a travel checklist. And one of the most important things in the checklist is obviously… your travel bag.
Depending on the length of your trip, you can choose from a backpack, to an overnight bag or a small suitcase. All these variants are available in pure leather. Why leather bags, you ask? Leather not only is durable but it also looks very cool and surprising businesslike at the same time.
The Leather Backpack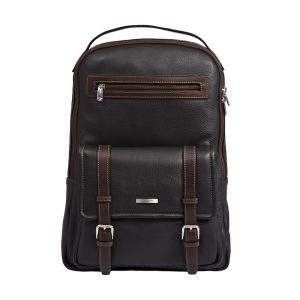 This is a bag that can compartmentalize all your travel documents safely. If you are looking for a smallish bag, we recommend the Kaizer Cosset shoulder bag or the Cosset backpack.
But, if you are looking to travel with an additional laptop, check out the Kaizer Insignia and Urban backpacks. Or, you could check out the Kaizer crossbody leather bags.
Alternately, if you are looking for a purse, try the Rhetoric hobo bags available online on their website.
Overnight bag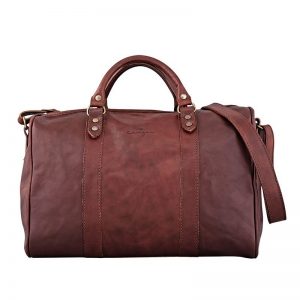 This is a duffel bag usually with two handles and you can also carry it on your shoulder. Get one that has at least one external pocket for quick access to paraphernalia. Wondering where to get one? You can buy Kaizer leather bags in UAE or online with free worldwide delivery.
The suitcase / cabin bag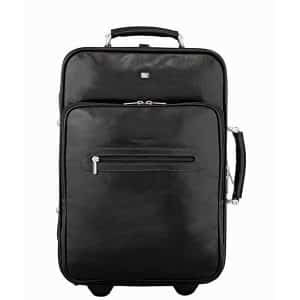 No explanation needed for this one. However, a quick one liner – this kind of bag usually works best for a weekend or 4-5 day trip. And a pure leather cabin bag is just something else.
Apart from a travel bag, you also need accessories. Did you know that an average person can sometimes be wearing up to four pieces of leather everyday without realising? You ask how?
Think leather belt, wallet, watch-strap, purse, shoes, jackets!
Wallet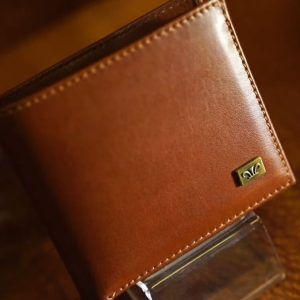 You cannot even think of stepping out without carrying a wallet even on a daily basis. But, during travels ensure that you carry a wallet with at least two gussets (compartments) so that your foreign currency, if any and your local currency remain separate.
Key Fob

This is a small and usually neglected accessory but believe us when we say that it is the most important one. Kaizer has a range of key fob's that a designed with a zipper to make the keys more secure.
Hence, even if you are not fully decided on when you wish to travel next, make sure that you keep the essentials ready!
So, where to next?