Leather wallets are a stylish and practical way to store your essentials. You can consider the size of the wallet and how it will fit in your bag or pocket. You should look for a mens wallet online that is slim and compact, but still has enough space to store your essentials. Looking for a wallet with multiple compartments and pockets to keep your items organized and easy to access can be a good idea. Consider the number of cards, ID and cash you will be carrying, and choose a wallet that can accommodate them. Leather wallets come in a variety of designs, from classic bi-fold to modern and minimalist. Let's explore our top 5 wallet models that can suit your personal style and preferences.
1.     Zenith Leather Wallet
We are starting with a classic one. This is a timeless piece that will suit any men's preferences for a wallet. The classic look of this wallet creates the feeling of home and comfort. It is a double billfold and the tone on tone stitching creates a smooth look. It is a compact designed wallet but it can hold any necessary items you need to store in a wallet.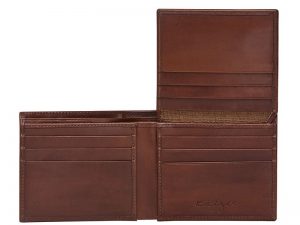 2.     Adroit Wallet Small
This wallet is slightly smaller than other wallets which makes it a distinctive model. It is made with full grain Italian calf leather and vegetable tanned patina leather. The material of this wallet is considered to be first class quality leather. The patina leather also helps to create an unique look over time. It is a single billfold with 3 receipt pockets, 1 ID pocket, and a front receipt pocket. You will be surprised at how many items Adroit Wallet can store in it.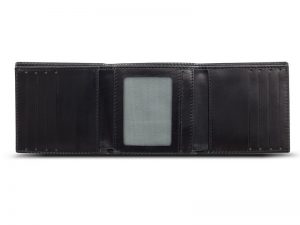 3.     Ridge Money Clip Wallet
This wallet has a slightly textured leather giving it a rich handcrafted leather look. It is a single fold wallet with a money clip feature. It combines the functionality of a traditional wallet with the convenience of a money clip. This wallet is great for securing bills and has a compartment or card slots on the other side, which is can be used for storing credit cards, IDs, and other items. Ridge Money Clip Wallet is an excellent choice for those who prefer to carry minimal items and want a sleek, streamlined way to store their cash.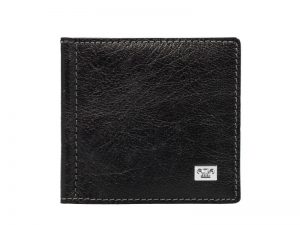 4.     Duncan Small Leather Pouch
The Duncan Pouch will become your perfect travel buddy that can carry all your important travel documents. The contrast stitches on this pouch make is stand out from the rest. It has a single divider with two compartments on the inside. It comes in 3 different color options which is great for different styles and preferences. You can fit any essential items easily without creating bulk.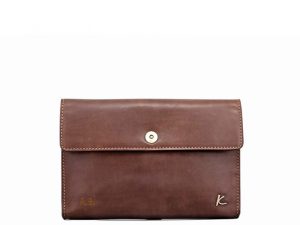 5.     Zenith Men's Leather Wallet With Band
This style is highly secure thanks to its band. The style it has makes it a timeless piece with trendy touches. It is a double billfold with expandable band closure. It has a double stitch in gray which is add a chic look to it. You can carry all your items for a wallet in Zenith Men's Wallet easily and securely. Your items are protected from falling out and losing important items in a wallet might be a nightmare for some.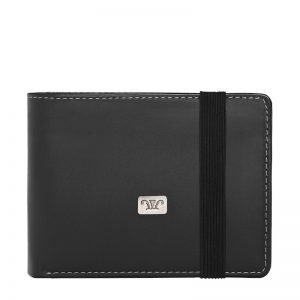 At Kaizer, we offer the best and top-notch quality leather goods from wallets to messenger bags. You can experience the luxurious feeling of owning a high-quality leather product thanks to Kaizer. If you want to explore more about the options we provide you can visit our Dubai store or check our website www.kaizerleather.com