Share Your Ramadan Joy With These Gifts
Ramadan is a month-long observance in the Islamic calendar during which Muslims fast from dawn until sunset. It is a time of spiritual reflection, self-improvement, and increased devotion and worship. One of the ways that many people choose to mark the occasion is by giving gifts to their loved ones.
Leather bags can make great gifts for Ramadan, as they are both practical and stylish. They can be used for a variety of purposes, such as carrying books, electronics, or personal belongings.
Show Your Loved Ones Some Love With These Leather Bags at Kaizer
When choosing a leather bag as a gift, it's important to consider the recipient's personal style and needs. A classic, timeless design that fits into their lifestyle and taste can be a better option. You can also consider adding a personal touch by engraving their name or initials on the bag, or adding a message or a quote that is special to them.
Leather bags are long-lasting and can be a special gift for them to keep for a long time. And as Ramadan is a special time of the year for Muslims, a leather bag as a gift can bring them joy and will serve as a reminder of this meaningful time in their life.
Let's look at some gift ideas for women:
Ascot Clutch
The Ascot collection leather tote is uniquely designed that's trendy, making it a patina leather bag that can be used during the day as well as an evening bag. A patina leather bag is a type of leather bag that has been treated to create a unique, aged look. Ascot Clutch has a highly sought-after characteristic, as it offers a distinct, vintage appearance that is associated with quality and craftsmanship. It's important to keep in mind that patina leather bags are unique, and no two bags will have the exact same look. The patina will develop differently on every bag, that's part of the charm of patina leather.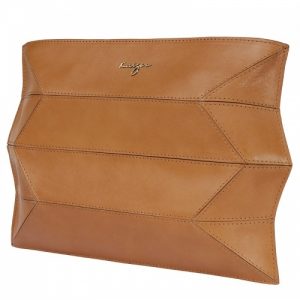 Allure Tote Tricolor
Allure Tote has an interesting design. It's an array of triangles that come together in a fascinating pattern. you can even customize the colors based on your liking. The best part of the handbag is that it has an additional accessory that hangs outside the purse to hold your keys. This bag comes as an amazing Ramadan gift that will bring color to whoever uses it. It has a magnetic clasp with zipper closure, a spacious interior, a zipper pocket on the inside, and a keyholder accent on the front. It is not only stylish with a colorful look but also highly functional which is perfect for everyday use.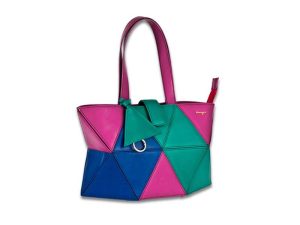 Viva Hobo
If the person you want to gift a leather bag prefers large bags or purses, then Viva Hobo is the perfect gift. It comes in an array of colors and is best suited to perk up the day of your loved one, especially during a joyful Ramadan.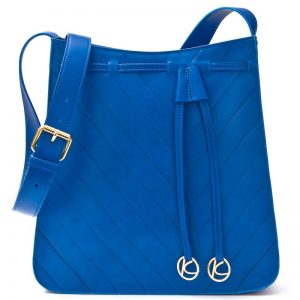 Now, it's time to explore leather bag options with Kaizer quality for men:
City Leather Backpack
This backpack provides the functionality of a classic men's leather backpack but in leather. This leather backpack is more durable than other types of backpacks and can be a great investment piece that will last for years to come. It is made from high-quality leather and has sturdy hardware and zippers. The durable leather and classic design can be used for everyday use, for work or school, or for travel.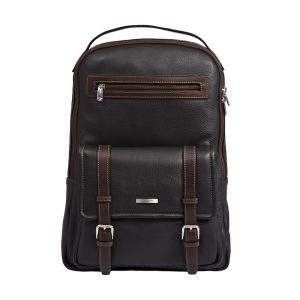 Cavalry Overnighter Bag
A bestseller all the way. The Cavalry overnighter's rugged look makes for the perfect travel buddy whether packing for light overnight travel or a longer light journey. This leather bag as a Ramadan gift is a great way to show your appreciation.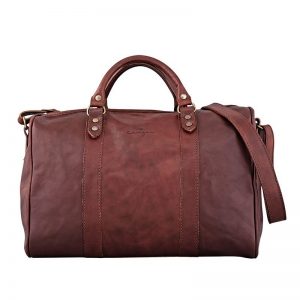 Visit our Dubai store or www.kaizerleather.com to explore more of the Ramadan gift ideas we gathered for you.