Geometric Shapes, Colours, or Classic Designs: Discover Kaizer's Leather Bag Collections
Leather bags are a popular choice for women for several reasons. One of the main reasons is that they are durable and long-lasting. Leather is a strong and sturdy material that can withstand daily use, and it can withstand wear and tear better than other materials like fabric. With proper care, leather bags can last for many years, making them a worthwhile investment. Another reason why leather bags are popular among women is that they are versatile and can be worn in different occasions. They can range from casual to formal look, and can complement different styles and outfits.
Leather bags for ladies are also known for their elegant and sophisticated look, which can add a touch of style and class to any outfit. The natural variations in the leather make each bag unique and can add a touch of character to a bag. They are often considered to be a luxury item, and owning a leather bag can be seen as a status symbol. The high-quality materials and craftsmanship that goes into making a leather bag can make it a valuable and desirable item.
The Allure Collection: Charming Bags Inspired From Geometric Shapes
This collection is inspired by geometric shapes. These shapes create unique styles of leather bags to bring some difference and color to any woman's life. Let's see some options from this collection:
Allure Hexagonal Bag
The Allure hexagonal bag is very charming for women not only with its unique shape but also with the beautiful, attractive color options it offers. It has a trendy metallic strap to swing the handbag over your shoulder easily. It is made with full-grain calf leather which why it is so durable and high quality. Other features of the Allure Hexagonal Bag are a spacious interior and a zipper closure. You can still fit in all the essential items you need in a bag while maintaining your chic look.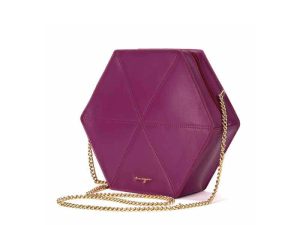 Allure Shopper
Allure Shopper's handcrafted details will enchant every woman. Its features such as a magnetic clasp with zipper closure, spacious interior, and zipper pocket on the inside, make this bag a fully functional everyday bag. It is made from full-grain calf leather with a patent finish which means it has a glossy finish applied on the surface. Allure Shopper has a unique and distinctive look. It is highly durable and long-lasting thanks to its high quality full grain calf leather material.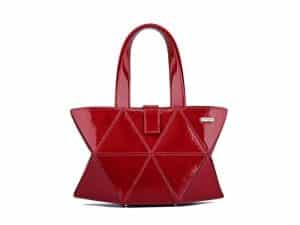 The Shadows Collection: Colors Around Us
This collection is inspired by the colors we see every day. These subtle colors are perfect to create tranquil yet fresh looks. Let's see some of the options in this collection:
Shadows Pochette
The Shadows Pochette is a classic purse style. But what is so not classic is the soft feeling of this bag. It has two different color options such as a stunning teal color and a beige color that will go with any outfit. It comes with an adjustable strap making it flexible to wear on one shoulder or crossbody style.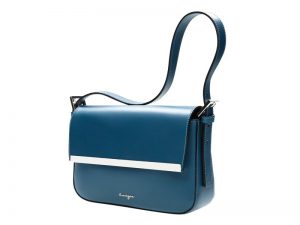 Shadows Leather Handbag
This bag has a unique patina pattern created with three different colors. The colors on this bag remind a peaceful autumn with leaves that fell down on every street. It has a genuine leather strap so that you can wear the bag on your wrist as a formal bag. It has an additional inner zipper pocket that can carry your small items such as phone or cards. It is made with genuine calf leather, you can count on its durability, and also it has rust-proof hardware to match the durability of leather. This bag will be your friend for a long time.
You can explore more about these collections and our classic designs such as the Absolute collection in our Dubai store or at www.kaizerleather.com