Did you realize that an average person wears four leather products at any given time?
Don't believe us? Think again.
Every time you don a hat/cap, wear a belt or shoes, carry your wallet, card holder, phone cover, bag, key fob, specs case, you are carrying a leather product. So, when you use leather every day, why should you use anything but the best?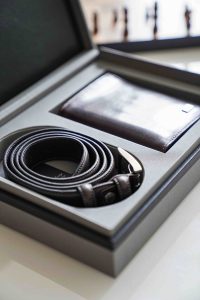 The leather industry is a multi-billion-dollar industry generating more than $53.8 billion USD worldwide each year with annual production value of leather touching approximately 5 billion euros in 2018. In that same year, Italy – one of the biggest producers of leather – exported 75 per cent of leather, which in absolute terms means 3.6 billion euros worth of exports.
More than 90 percent of the 1,201 companies active in the leather tanning industry can be found in three production areas located in the regions of Tuscany, Veneto and Campania. And the best leather in the world comes from these cities. Leather is a renewal and natural resource. And one of the few brands that believes in using the best quality sustainable leather is Kaizer.
Kaizer leather bags are handcrafted in pure Italian leather procured from Tuscany and makes bags and other small leather goods for men and women for travel and corporate uses. They are truly one of the best for branded leather bags shop in Dubai. If you wish to buy leather bags or wallets for women or me, Kaizer is the brand to buy from. You can also purchase their products online, you can do so as well since they offer free shipping worldwide.
Our top clutch picks from brand Kaizer are:
1. Viva clutch for women
Handcrafted in full grain Italian leather, the viva collection stays true to its name and comes in an array of vibrant colours. What's most interesting is the design –
a scalloped front flap with self stitching. Furthermore, the metal hardware is 18k gold plated and it has an additional 18k gold plated metal chain so that you can carry the bag on your shoulder should you wish to.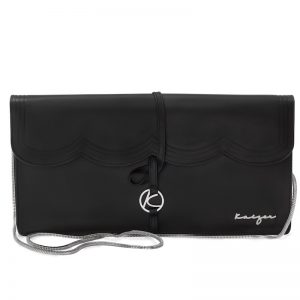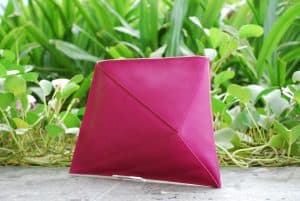 2. Rhetoric clutch for women
Handcrafted in full grain Italian leather, the rhetoric collection uses textured leather. What we love about the collection is again a burst of vibrant colours. Also, this particular clutch stands out as it breaks the norm of the usual tiny clutch – this one is a bold statement (also because of the colours it comes in) – and it comes in a plump voluminous size.
3. Urban clutch for men
Handcrafted in full grain Italian leather, the urban collection uses textured leather that is vegetable tanned. The best feature is its collapsible hand strap. All the fittings are plated metal hardware with a metal marquee, Additionally, the clutch has a woven inner lining.