4 Different Wallet Models For Different Needs
Wallets are an integral part of any man's everyday carry. They are stylish, practical accessories that store our cash, cards, and ID documents. Everyone's expectation from a wallet is different. There are many different types of wallets for men available on the market, and it's important to know the subtle distinctions before you choose one. If you're looking for more information on different types of leather wallet mens, you are at the right place. You can find the best wallet that will meet your needs at Kaizer. 
What to Consider Before Choosing a Wallet
Before you settle on a particular wallet style, there are a few factors to be aware of. Are you a fan of the long or short wallet? You should know which size of wallet is the best option for you. There are models that will slide effortlessly into trouser pockets or larger models that offer high capacity for you to store your cards, cash, and coins easily. The size, function, style, and material are very crucial for deciding on the best wallet that will be with you for long periods.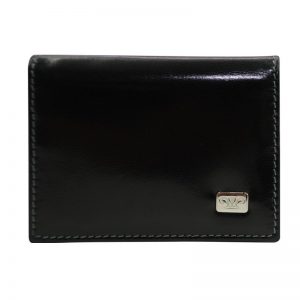 1. Cardholders for Those Who Travel Lightly and Pay Digitally
Cardholders are the perfect options for men who like to pack lightly in their wallets. One of the models that became a classic and timeless piece with enough space to store cards is the Zenith Cardholder Black. It is a natural textured leather wallet. Despite its compact design, it will surprise you with the space it offers. Cardholders generally do not hold loose change, they avoid unwanted bulk and are likelier to retain their shape than larger wallets.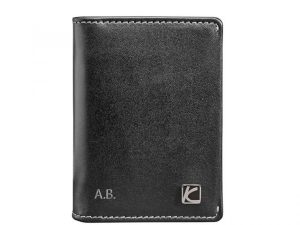 2. Undoubtedly One of the Most Popular Wallets Around is The Bi-fold Wallet
The classic bi-fold relies on a simple fold-over construction. Unless overpacked, this wallet style will stay compact and flat. A typical bi-fold contains an open bill compartment, 4-8 storage slots for cards, and an ID window. Additional features can include integrated coin purses. It is the most convenient style in the wallet world.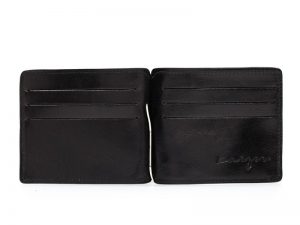 3. The Featherlight Money Clip Wallet
Money Clip fits perfectly into a suit blazer pocket and is favored by men who like to carry cash all the time. A typical money clip wallet shares the basic structure of a bi-fold wallet but it also uses a clip mechanism to organize notes.
     4. Carrying Only The Essentials: Slim ID Wallets
With minimal bulk, Slim ID wallets are great for men who want to carry the essentials without the wallet getting heavy. An ID window is front and center. Then, on the flip side, you'll find card slots and a slim inside space for a few bills. If you like to carry multiple cards like coupon cards, membership cards, insurance cards, and lots of receipts, this style may not be the best choice.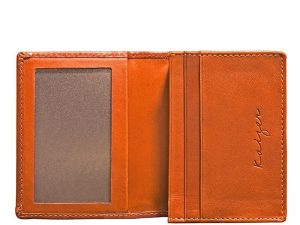 At the end of the day, all types of men's leather wallets serve one purpose. And regardless of which type suits you best, it's worth investing in a quality leather wallet that can not only stand up to the demands of daily use but look and feel good.
At Kaizer, you can find many wallet types that will meet your needs. Visit our Dubai store or www.kaizerleather.com