Choose from our Men, Women and Travel categories
A classic business bag for the classy man. The Insignia collection bags give the quintessential leather rugged look but with the panache for the new age business person. The bag's signature embossed design makes the business bag a class apart. Single cushioned handle, front pocket with a 3cms gusset, zippered pocket at the back. Double gusset, central divider, removable laptop sleeve, zippered pocket on the inside with credit card holder, pen holders *4 and medium sized pocket. SKU: KZ1287
The Ascot collection leather tote is uniquely designed that's trendy, making it a
patina leather
bag that can be used in the day as well as an evening bag.
SKU: 
KI2021
The Kaizer Urban
leather backpack
has clean lines and and a fresh design. It is extremely popular as a back to school rucksack and with those associated with the arts. The unique red edge on the Urban backpack gives it a fun pop with
patina leather
.
SKU: 
KZ1362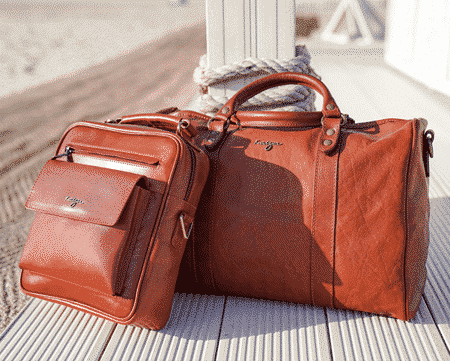 Breathe. So does leather.
Your Kaizer bags and accessories
are handcrafted in the finest Italian sustainable and veg tanned leather.
Kaizer Federal and his passion for leather is what brought about the brand.
At Kaizer, design takes center stage. We move away from traditional bag design, bring together various art streams from architecture, Product design to fine arts, to create interesting art pieces.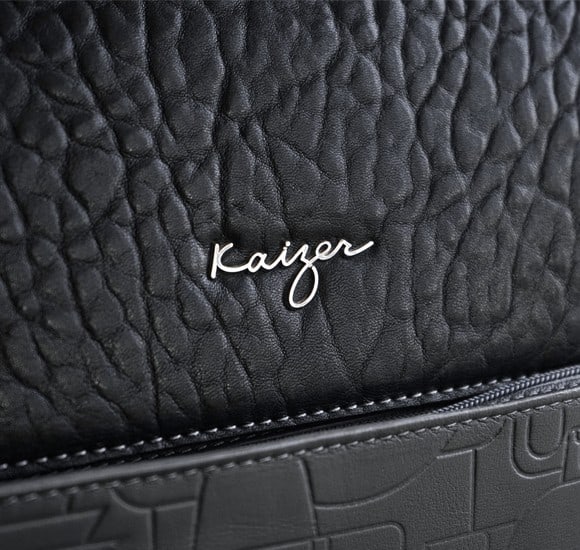 Bestsellers in the Wittet Croco Collection
A must have handcrafted laptop bag made with genuine hand-tanned vegetable leather with a glossy croco finish.
Kaizer Leather offers the best options for men's Italian leather bags. Kaizer uses good quality leather for all its products. You can buy their leather bags for men online also. It has an awesome collection of both women's and men's Italian leather bags. You must try it once.
I bought a mens leather cross body bag from Kaizer Leather and very impressed by the quality and the fair price. Never knew i would find such a vast collection of mens leather cross body bags online. Planning to buy a mens cross body laptop bag to gift to my son, from them.
ماشاء الله كواليتي وجودة عاليه جدا والاسعار جدا معقولة .، انصح فيهم وبقوة 100%


من ناحية التعامل والجودة
جودة صناعة المنتجات عندهم تضاهي جودة العلامات التجارية العالمية ,. شخصيا من أفضل محلات الجلود
Read everything about leather bags and accessories
Our team constantly updates the Kaizer blog with everthing related to leather bags and
accessories-trends, maintaining, information pieces and lots more.
A leather wallet is the best choice for your needs. The material is durable and can be kept in any climate without worrying about it deteriorating. It has a natural look, so you don't have to worry about matching it...
A crossing bag is a type of bag that you may have seen in the airport security line. It's typically a clear, plastic pouch that contains your personal belongings and can be quickly taken on or off when going through...
It's essential to keep your wallet clean because it can affect the quality of your credit cards. If you have dirt, food, or anything else that could potentially damage the card, it will be harder for you to get a...
Sign up to get emails and stay updated
on new collections, offers etc.